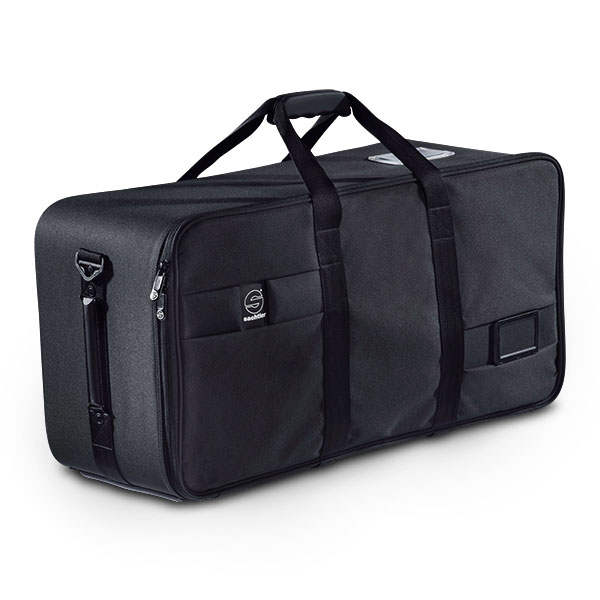 Sachtler Bags Lite Case - M Lighting Bags
A lightweight, semihard carrier that holds up to 3 light heads and 3 stands up to 28.34" (73 cm) long. Internal dividers separate the main chamber into sections for storing accessories.
Masse: Int. L73.0xW35.0xH21.0 cm
Ext.L74.5xW38.5xH27.0 cm
ANGEBOT GILT NUR FÜR DIE TASCHE, ohne Inhalt oder abgebildete Geräte!!!
Sachtler Bags Lite Case - M Lighting Bags