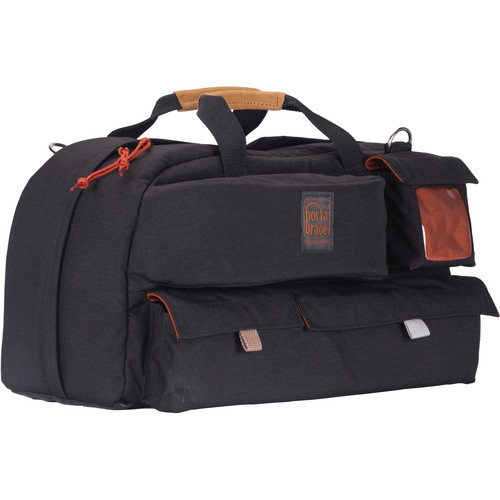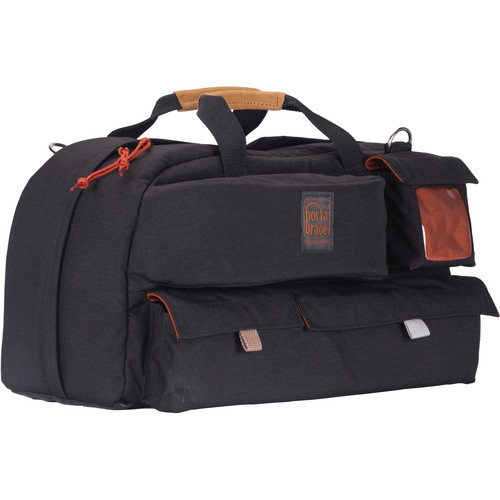 Porta Brace CTC-2B Traveler Camera Case | Black | Medium
-ENG-stlye viewfinder protection
-1-inch thick padded, plastic-reinforced frame
-Quick-access zipper design
-Lightweight, compact, protective
-Most sizes are airline overhead compatible
-Comes with ""camera-stabilizing system""
The Traveler Camera Case series (CTC) is specifically designed for cameras with ENG-style viewfinders. The Traveler has thick foam padding, reinforced by hollow-core plastic on the bottom and sides. A layer of non-slip, water-proof material has been added to the interior and exterior bottom panels of the case. The interior, along with the foam support block, stabilize the camera inside the case. The exterior wipes clean easily and provides extra water-proof protection.
The armored plastic view finder protector provides extra support for fragile ENG-style viewfinders. The zipper-facing extends over the zipper to keep rain and debris from getting inside the case during transport. Six total pockets help you organize and protect batteries, tape stock, cables, filters, and your Portabrace Rain-Slicker.
Please note that cameras with shotgun mics may require an alternate case model. Please contact us to assure proper fit for your specific camera setup.
Please note: The CTC-2 in Signature Blue is now an Archive item, additional charges may apply when ordering.
Porta Brace CTC-2B Traveler Camera Case | Black | Medium