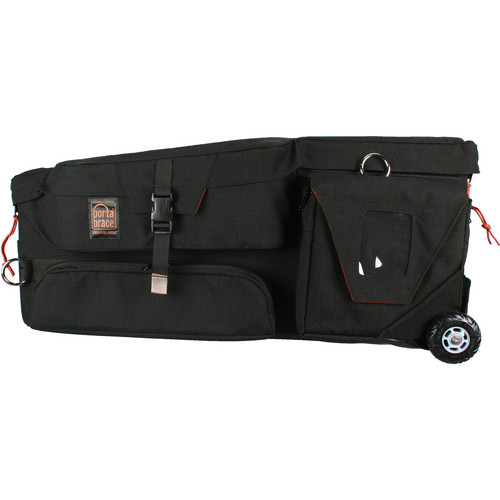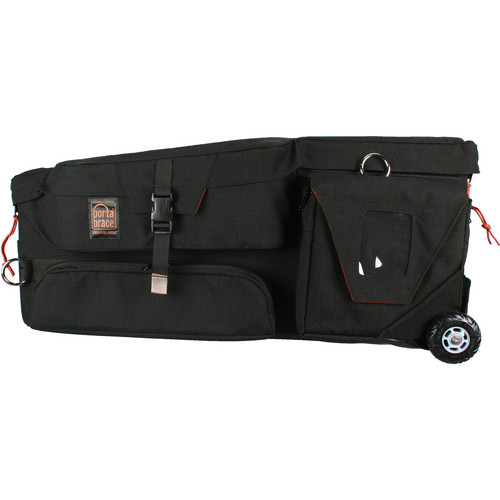 Porta Brace CC-HD1BOR Quick Draw | Off-Road Wheels | ENG Camera Case - Rigid Frame | Black
Anti-skid material on base (inside and out)
Dirt and skid resistant "slip-not" bottom panel for superior impact cushioning
Expandable back
Flared-wall design for matte boxes
Heavy-Duty suede shoulder strap
Heavy-gauge aluminum viewfinder protection
Increased interior padding and cushioning
Internal Plastic Frame
Large Pockets
Leather handle and shoulder strap included
Light strip pocket included for working at night
Lightweight alternative materials
No-charge illumination & reflective logos
Padded viewfinder protection
Redesigned viewfinder guard for extra protection
Removable lid for easy access

The Porta-Brace® QUICK-DRAW Camera Case is designed for working around town and out of a van or car trunk, with plenty of room for a lunch. The top loading case has a wide open fold back top that stays neatly out of the way. It's lightweight with a rigid frame and saves valuable storage space.
Porta Brace CC-HD1BOR Quick Draw | Off-Road Wheels | ENG Camera Case - Rigid Frame | Black