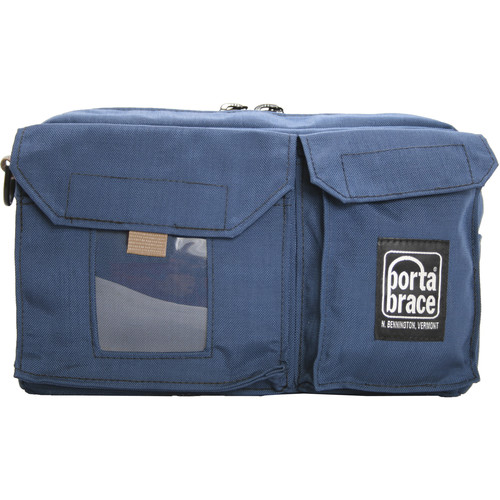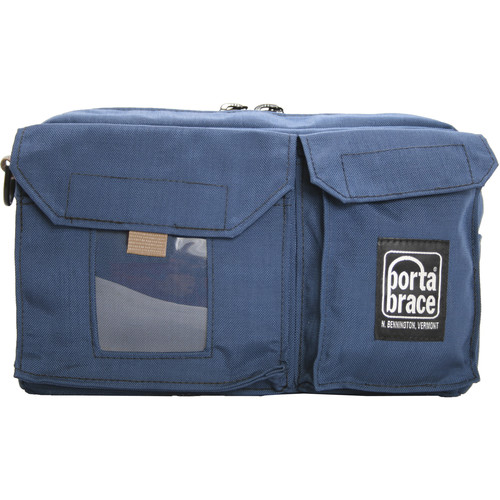 Porta Brace BP-3PL Equipment Pouch | BP-3 Belt-Packs | Black
Accessory and small-equipment pouch that can be used separately or as a replacement pouch for the large pouch on the BP-3 (blue) Belt-Pack System. The pouch is made using durable, abrasion-resistant 1000-denier Cordura® nylon material. The BP-3PL can be worn on the Portabrace nylon Video Belt that comes as part of the BP-3B kit or any standard belt. There are also strap clips to attach the pouch to a shoulder strap for using as a messenger-style bag.
The main compartment is 12"" L x 4"" W x 7.5"" H and has soft padding to provide extra protection for contents. There are two pockets on the front of the pouch, one 7"" x 2.5"" x 6"" and one 5"" x 2.5"" x 6"". Both pockets have flap-style lids that secure in place with Velcro. The larger pocket also has a clear-vinyl press pass display window.
Porta Brace BP-3PL Equipment Pouch | BP-3 Belt-Packs | Black