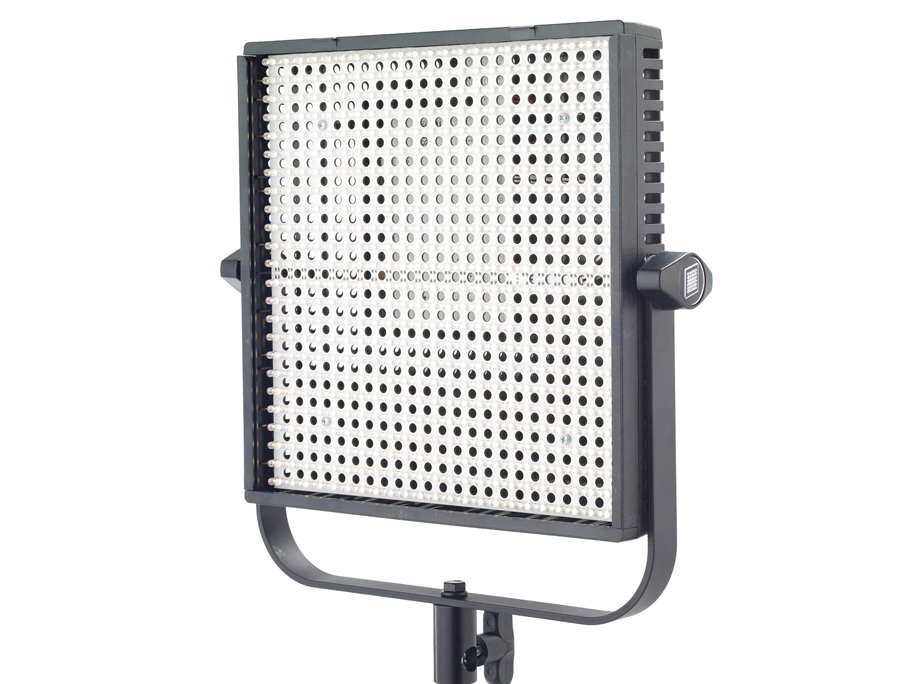 Litepanels 1x1 Mono Daylight Flood (EU Version)
including 1x1 Mono Daylight Flood fixture (50°), Manual Yoke, Power Supply, EU Power Cord (Schuko) and Power Supply Mounting Bracket.
Litepanels 1x1 Mono Daylight Flood
The most versatile production light ever built.Combining Litepanels' hallmark LED technology in a sophisticated, slimline housing, this revolutionary modular lighting system provides 1'x1' of pure, luminous, soft, directional output. The 1x1 shares many of the technical innovations designed by Litepanels to give you an unmatched level of lighting control. Absolutely heat-free, the fixture can be placed comfortably close to talent and creates an unmatched soft, wraparound light.
Features/Advantages
Slim, sturdy, lightweight and portable
Daylight and Tungsten balanced models
Powered by AC adapter or professional batteries via an optional adapterIntegrated DMX module with RJ45 (Ethernet) connectors for remote dimming using DMX512 protocol
Litepanels Cool to the Touch™ heat-free LED technology
Flicker-free at any frame rate or shutter angle
100% to 0 dimming with no noticeable color shift
Comparable light output of 200W HMI
Long life LEDs
Modular design for multipanel configuration
View-thru to see the talent
Ballast-free
Technical Specications
Color Temperature: Daylight
Model: Flood 50°
Size: 12 x 12 x 1.75" / 30.5 x 30.5 x 4.5cm
Weight: 3 lbs. / 1.36kg
Power Draw: 40 Watts
Power Supply: 14-28VDC / 100-240 VAC
Includes: Manual yoke, power supply, power cord, power supply mounting bracket
Litepanels 1x1 Mono Daylight Flood (EU Version)