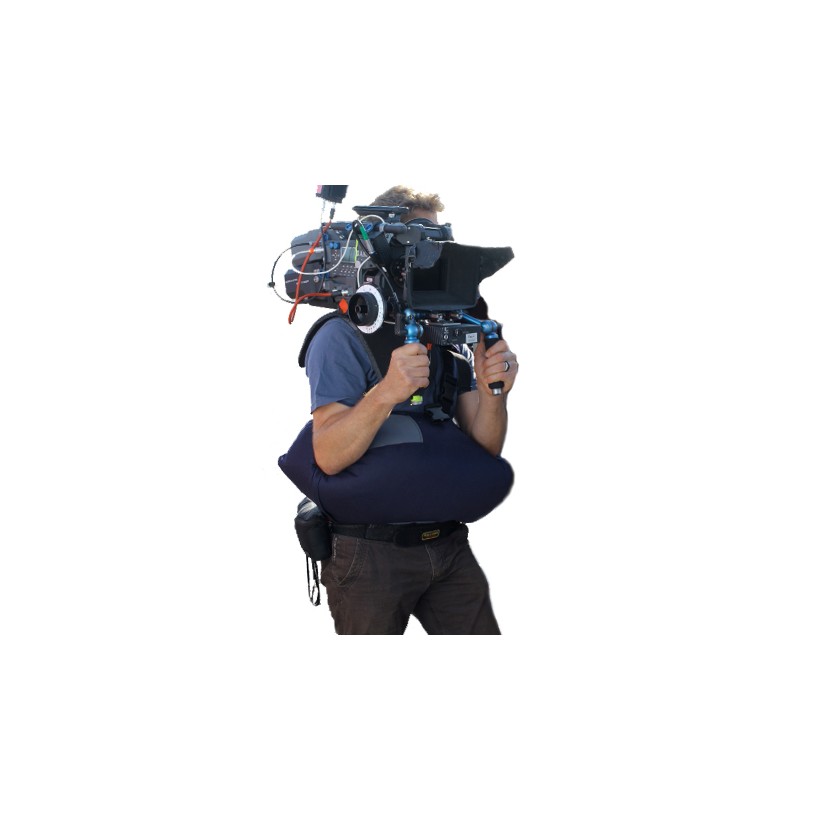 La Bouée ist ein Staibilizierungskissen welches um dem Körper angebracht wird und zusätzlich mit zwei Träger über die Schulter angepasst zu werden.
So können Sie Ihre Ihre Ellenbogen auf den Kissen Ruhen und durch das bessere ausbalancieren erzielen Sie stabilere und ruhigere Bilder
la Bouée (pronounce: b + the "ou" of you without the y, then "ée" is pronounced like "hey" without the h and the y!: the b-(y)ou-(h)e(y) are those french guys doing it on purpose or what?).
La bouée is a peanut shaped hi-tech textile device filled with polystyrene beads. It is attached on the back with two ajustable suspenders to the height needed. It is then easy to rest one's elbows in order to hold a camera steadily with less effort and a well balanced back
La Bouée Stabilisierungskissen