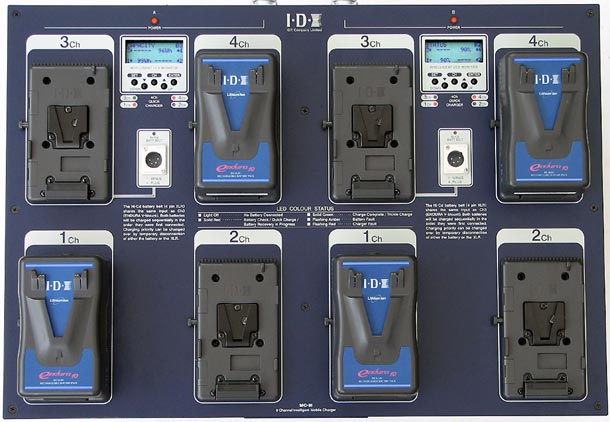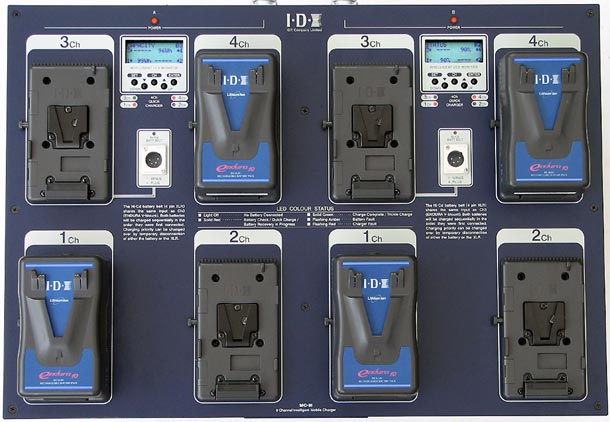 IDX MC-8i 8 Ch. ENDURA Wall Mounted Simultaneous Fast Charger with Intelligent Display
PRODUCT DESCRIPTION
8-Channel, Fully Simultaneous Wall-Mount Charger
The wall-mount MC-8i has been designed specifically for applications where space is at a premium, such as broadcast production facilities and OB vans.
The MC-8i can simultaneously charge up to 8 batteries, and features two LCD's displaying charge status and data directly from an ENDURA battery's CPU. The MC-8i also features two XLR charge ports.
IDX MC-8i 8 Ch. ENDURA Wall Mounted Simultaneous Fast Charger with Intelligent Display