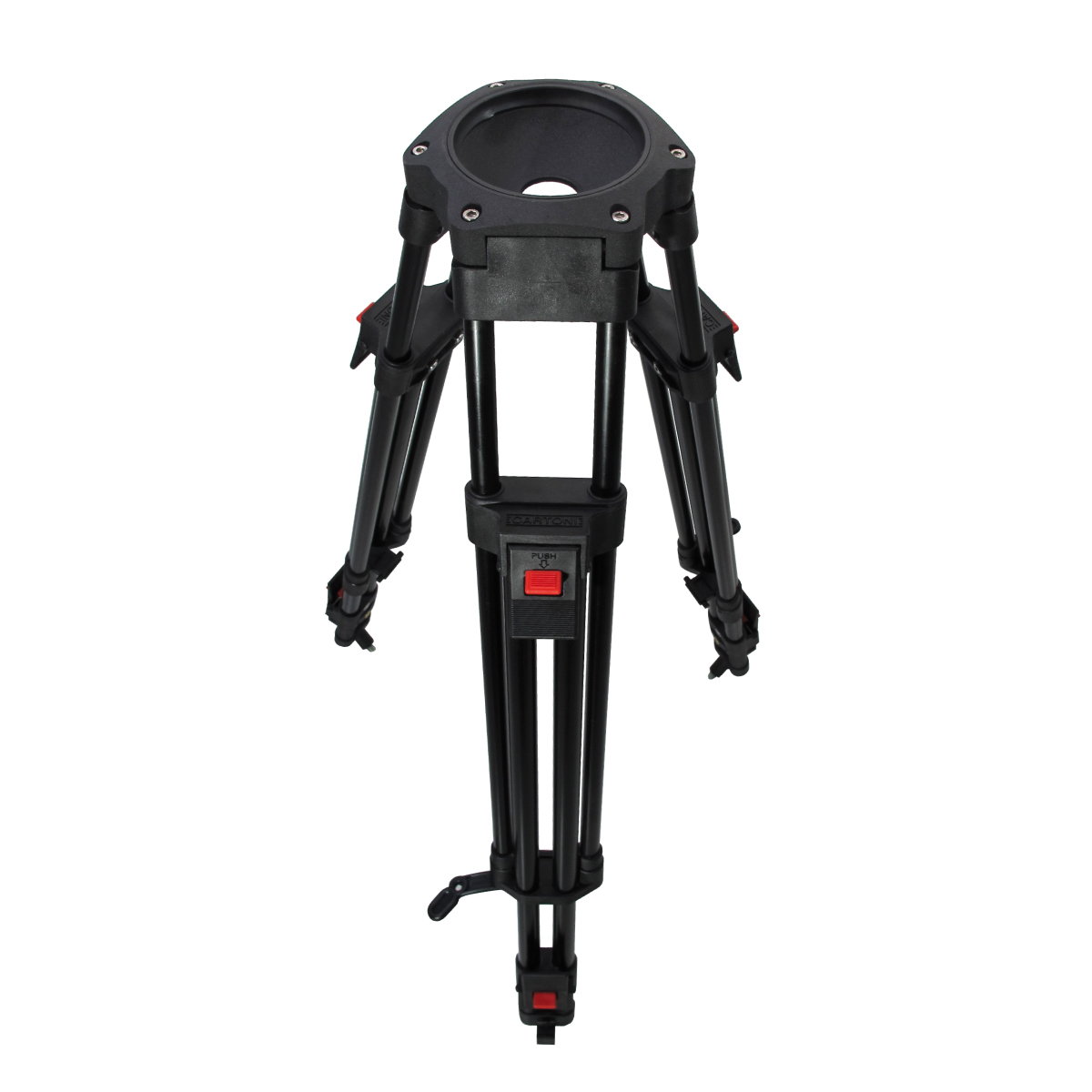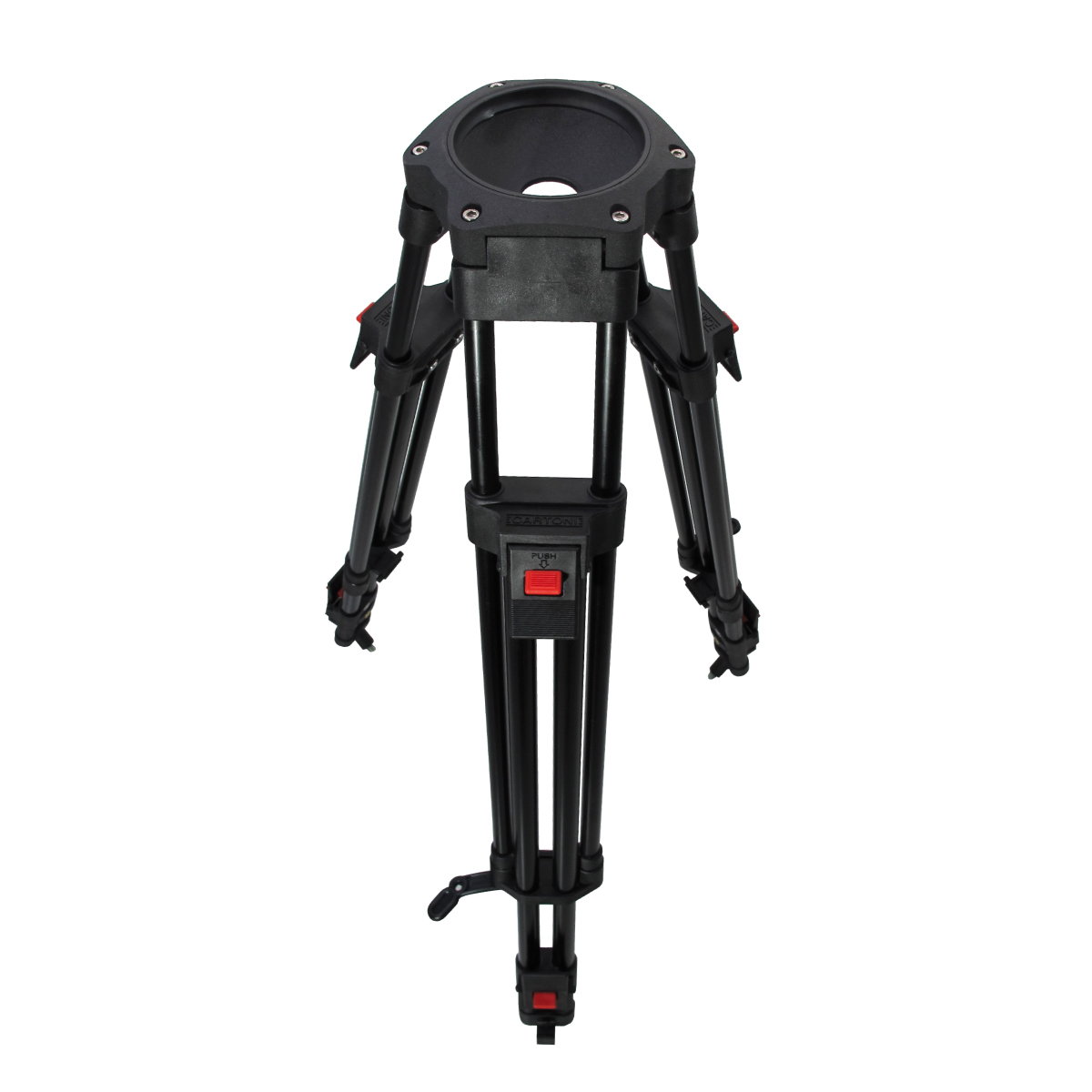 Cartoni Tripod ENG Aluminum 2 stage
Lightweight and extreme stability, together with a fast display in action, are main features of ENG CARTONI Tripods. Height adjustment is performed by a fast and easy to reach clamp and includes a safety lock to prevent accidental falls. The bottom foot includes a threaded spike receiving the adjustable rubber foot and interfaces with Dollies and ground Spreaders.

This aluminium 2 stages Tripod with 100 mm bowl base is compatible with following CARTONI Fluid Heads: Delta, Delta Rosso, Delta 90°, Gamma, Gamma 90° Laser, Focus HD, Smarthead, e-Sensor, e-Focus, e-Cube.

When assembled with mid-level spreader, requires pivoting tripod feet.
Cartoni Tripod ENG Aluminum 2 stage