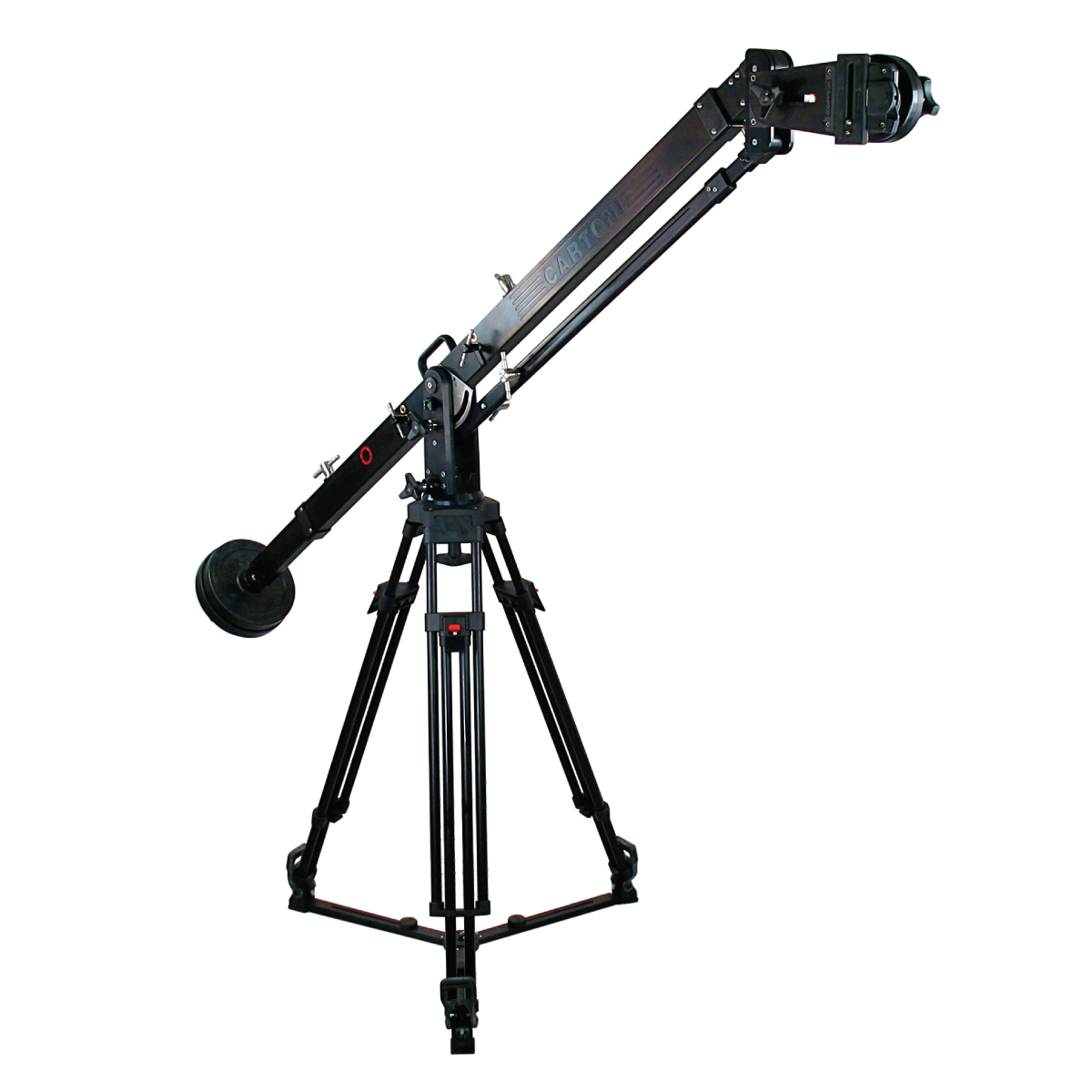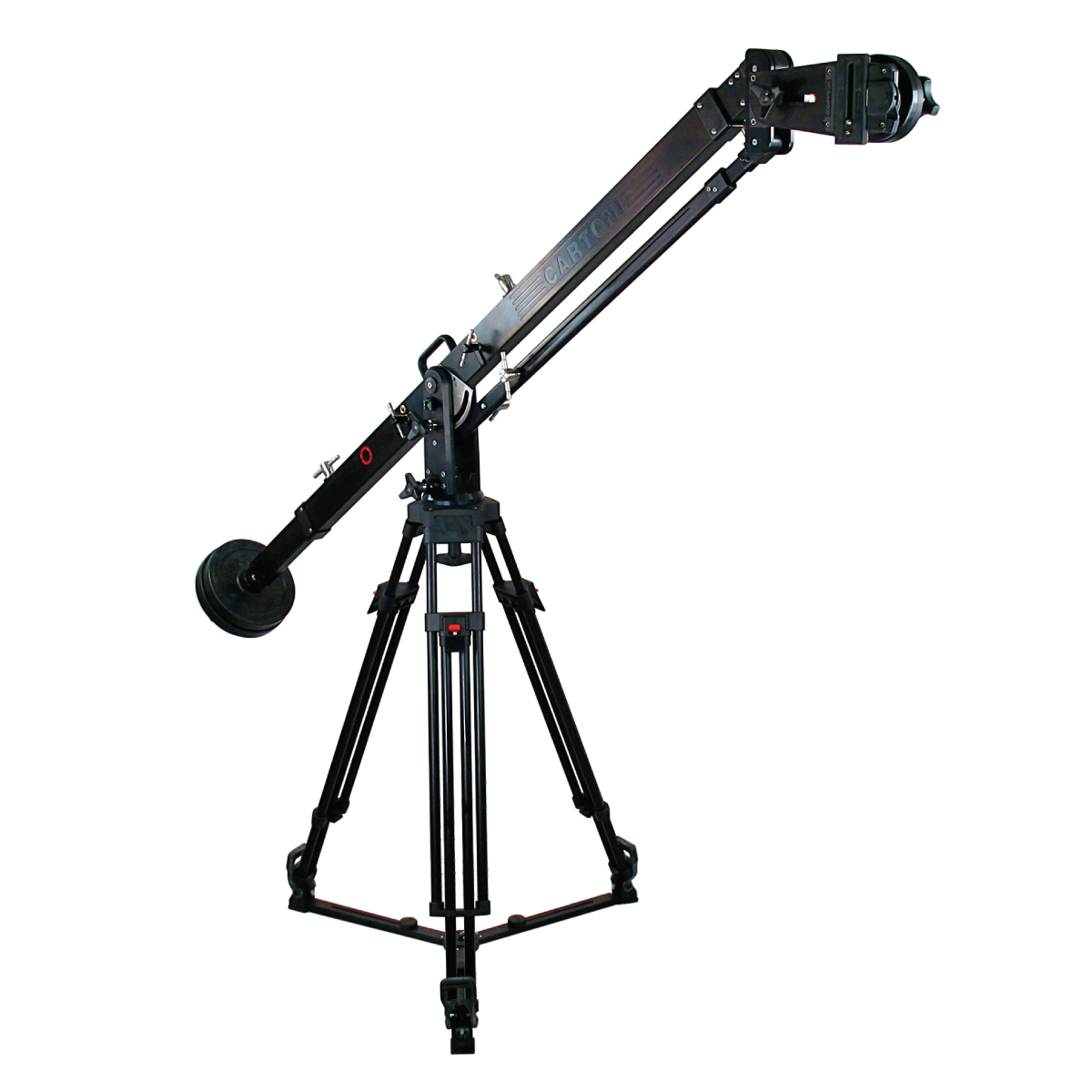 JIBO Telescopic Jib arm 100 mm bowl base for DV/ENG + PP case (no counterweights)
The new portable 3 section CARTONI Jibo is designed to be one of the most versatile and cost effective lightweight Jibs, carrying up to 20 kg (44 lbs) and fits into a practical lightweight sturdy waterproof portable HPRC case on wheels.

The JIBO's innovative unique feature of the 3 easy mounting sections provides fast and easy operational flexibility and can be assembled or disassembled in less than 2 minutes.

JIBO adds the benefit of diagonal tracking and elevation to the traditional pan and tilt movement of a standard Fluid Head.

This new lightweight Jib weighs only 15 Kg (33 lbs) and folds down to 1.20 meter (47 in) in length and allows shooting from absolute ground level to 2 meters (78 in) in height, with a maximum extension of 172cm (67 in).

The rear part of the arm, which holds the counterweights, is extendible to provide for accurate camera balance; the typical counterweight kit is 20 kg (44 lbs) of rubberized gym weights.

The front telescopic arm permits the CARTONI Jibo to work in a wide variety of shooting positions or requirements. The Fluid Head supporting the camera can be positioned in several different positions as under-slung, side-ways, etc.

The T-bar accessory is available for remote control set up and allows to install controls for camera and zoom.

JIBO interfaces with any 100mm bowl base tripod and for heavier set-ups a Mitchell base adapter is available .

Another unique feature is the horizontal lock for safer set-up operation.

This product includes PP case.
Cartoni JIBO Telescopic Jib arm 100 mm bowl base for DV/ENG + PP case (no counterweights)