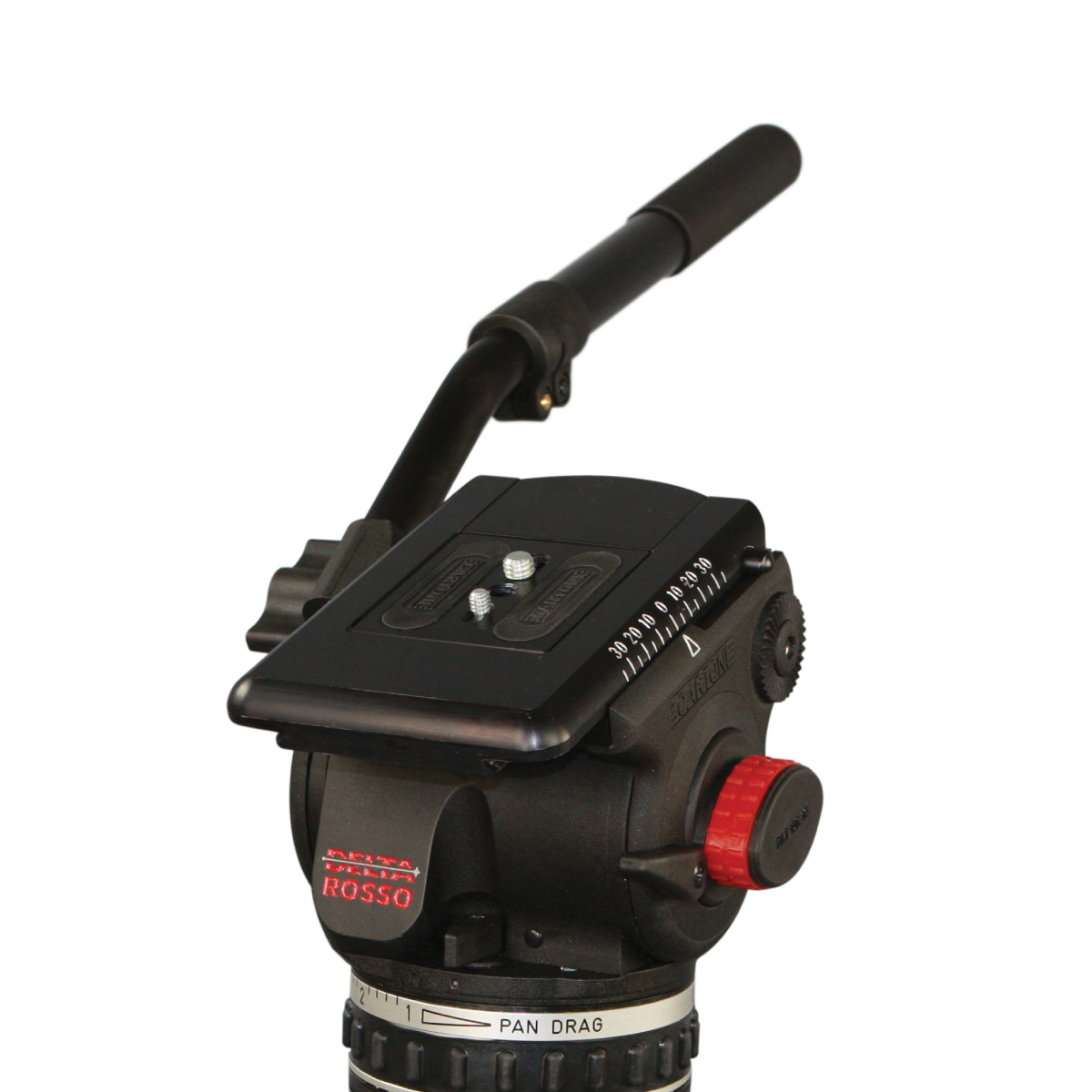 Cartoni DELTA Rosso Fluid Head + 1 telescopic handle
Description:
Especially styled for the Red Camera (the RED ONE), CARTONI's Delta Rosso is the ideal professional support for the hottest camera on the market.

The Delta Rosso supports camera configuration from 7 to 18 kg and interfaces with all 100 mm diameter tripods and supports. Fluid drag and counterbalance are continous, electronic displays clearly indicate the counterbalance and drag reference.

Extremely rugged and versatile Delta Rosso will become the perfect match for the Red users.
Technical Data:
Minimum Payload Capacity 7 kg 15 lbs
Maximum Payload Capacity 22 kg 49 lbs
Weight 3,5 kg 7,7 lbs
Pan Range 360°
Tilt Range +90°/-70°
Counterbalance Continous
Fluid Drag Continous
Bowl Diameter 100 mm
Temperature Range -40°/+60°
Cartoni DELTA Rosso Fluid Head + 1 telescopic handle