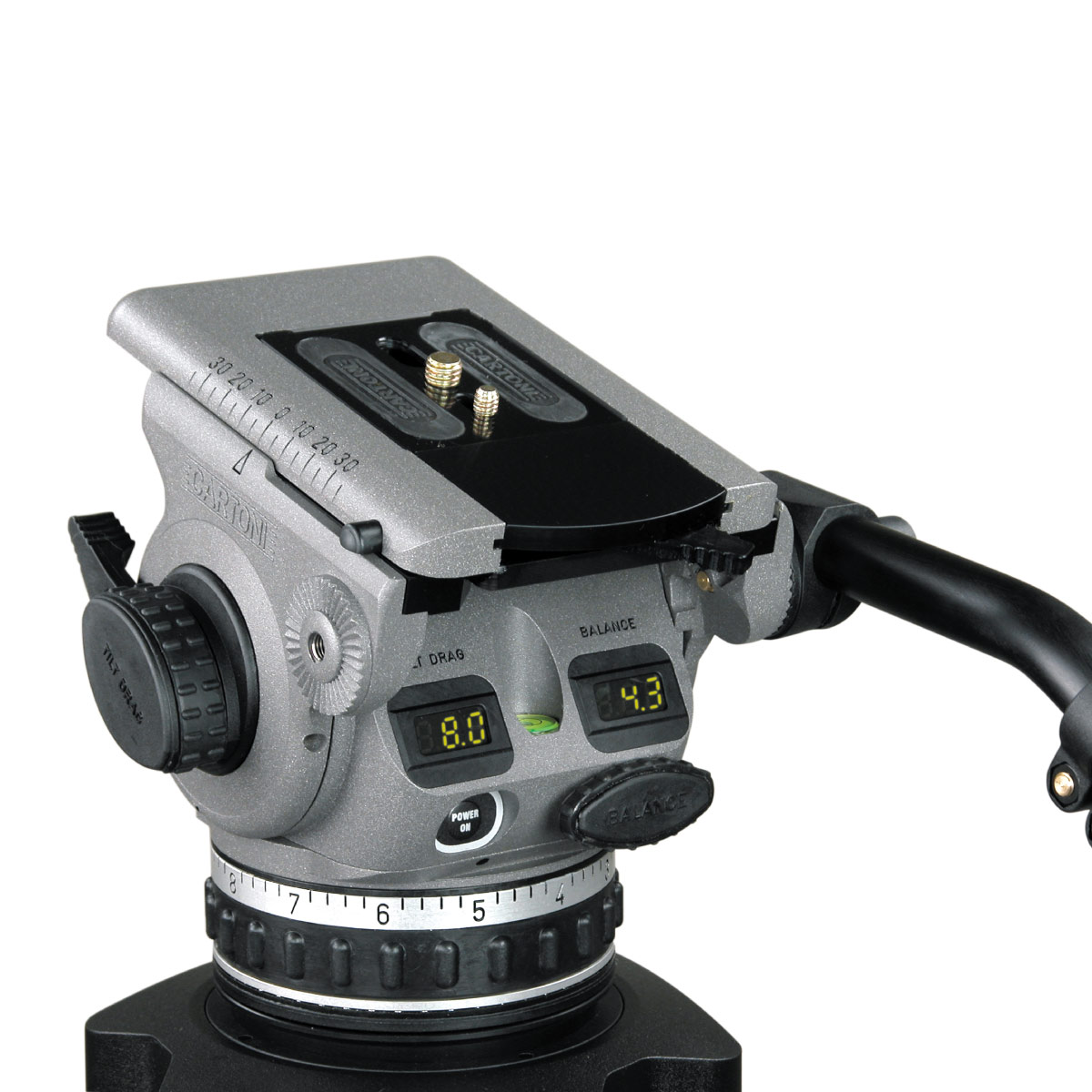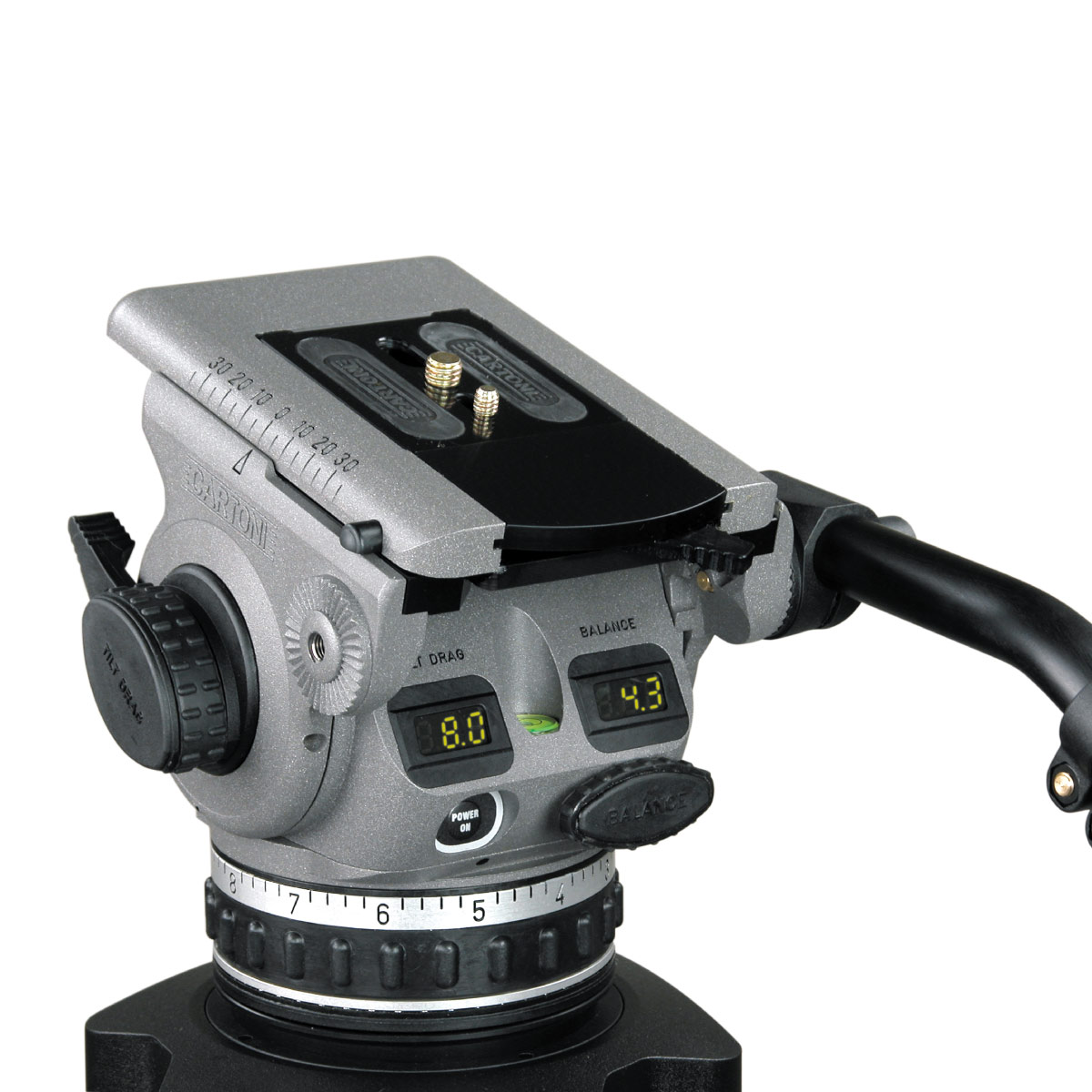 Cartoni DELTA 90° Fluid Head + 1 telescopic handle (+/- 90° with sliding base plate)
Description:
Ideal for supporting ENG dockable camcorders or EFP cameras equipped with long focal lenses and top mounted viewfinders, the Delta 90° is manufactured with an extensive use of ultra-light magnesium alloy.

The fully variable counterbalance system is designed to accommodate offset payloads of 22 Kg (48 lbs) ensuring excellent performances at any tilt angle.

The Delta 90° features a continuously adjustable fluid damping mechanism providing extremely smooth and precise camera movements.

The Delta 90° provides excellent performances at any angle from + 90 to –90 degrees.

Powered by a 9v battery, two digital displays indicate the counterbalance and tilt drag values, while an illuminated spirit level allows easy set-up even in low light conditions.
Technical Data:
Minimum Payload Capacity 7 kg 15 lbs
Maximum Payload Capacity 22 kg 49 lbs
Weight 3,5 kg 7,7 lbs
Pan Range 360°
Tilt Range +/-90°
Counterbalance Continous
Fluid Drag Continous
Bowl Diameter 100 mm
Temperature Range -40°/+60°
Cartoni DELTA 90° Fluid Head + 1 telescopic handle