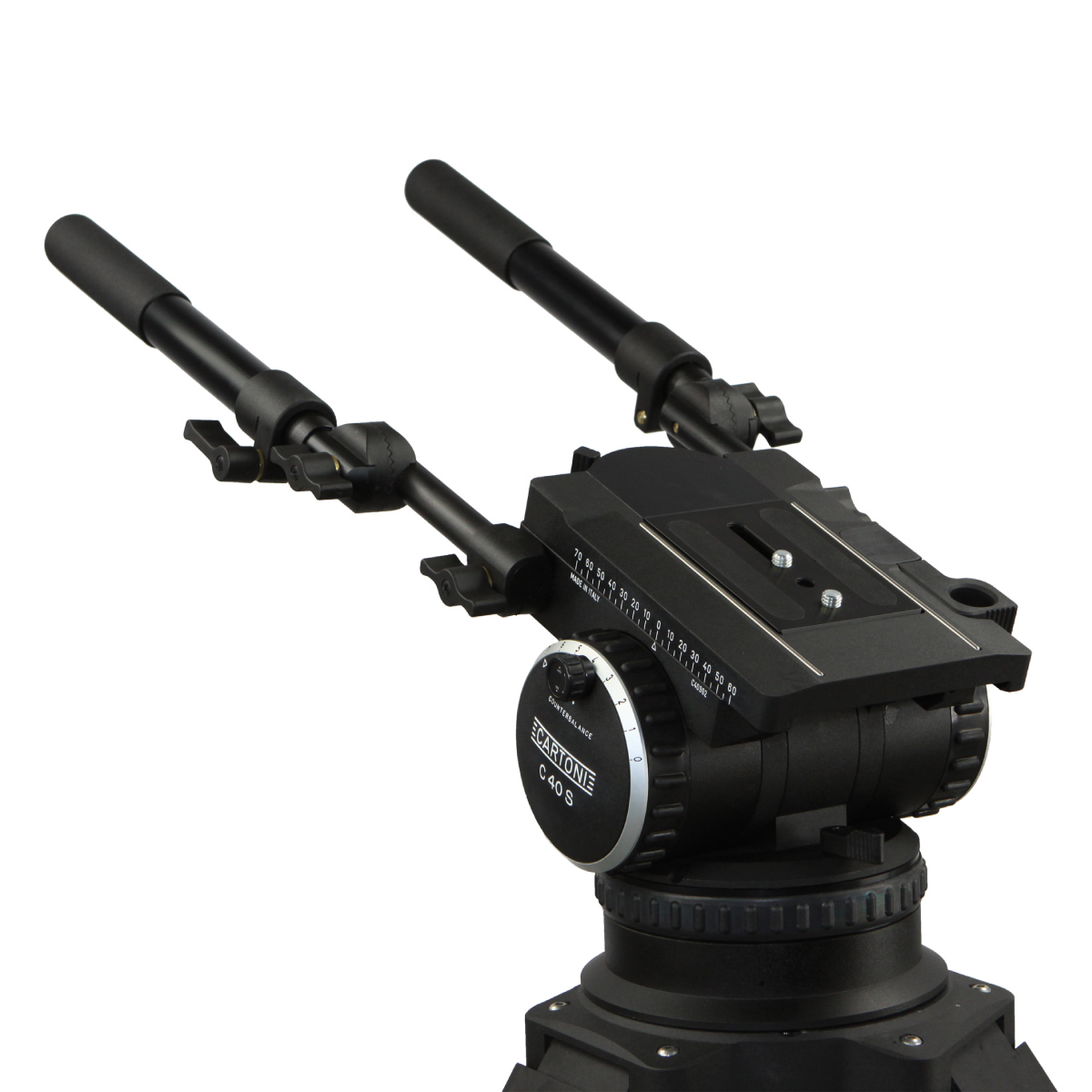 Cartoni C40-S Fluid Head + 1 telescopic handle
The C40S is a heavy duty Fluid Action Head specifically designed to support Film and Studio cameras weighing up to 40 kg (88 lbs).
Counterbalance mechanism is activated by an 8-position easy grip selector, while the fl uid control system allows the damping levels to range from "0" for free wheeling to 7 for maximum drag on both pan and tilt modes.
Standard features include the quick-release camera plate with safety lock, one adaptable telescopic pan bar and illuminated spirit level. The head comes equipped with a Mitchell flat base.
Technische Daten:
Minimum Payload Capacity 0 kg
Maximum Payload Capacity 45 kg / 99 lbs
Weight 11,0 kg / 24,3 lbs
Pan Range 360°
Tilt Range +/-65°
Counterbalance 7 steps + 0
Fluid Drag 7 steps + 0
Bowl Diameter Flat
Temperature Range -40°/+60°
Cartoni C40-S Fluid Head + 1 telescopic handle