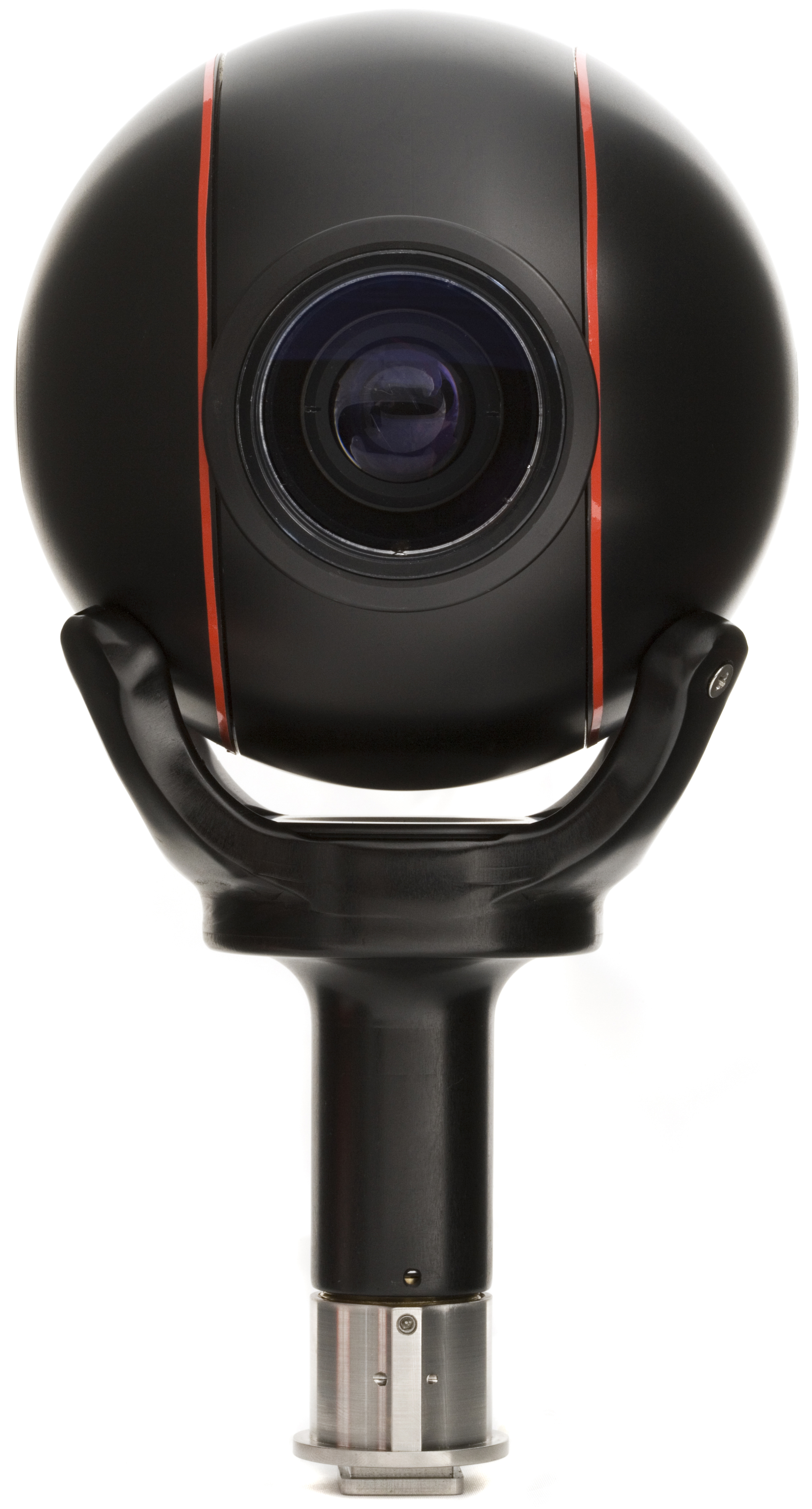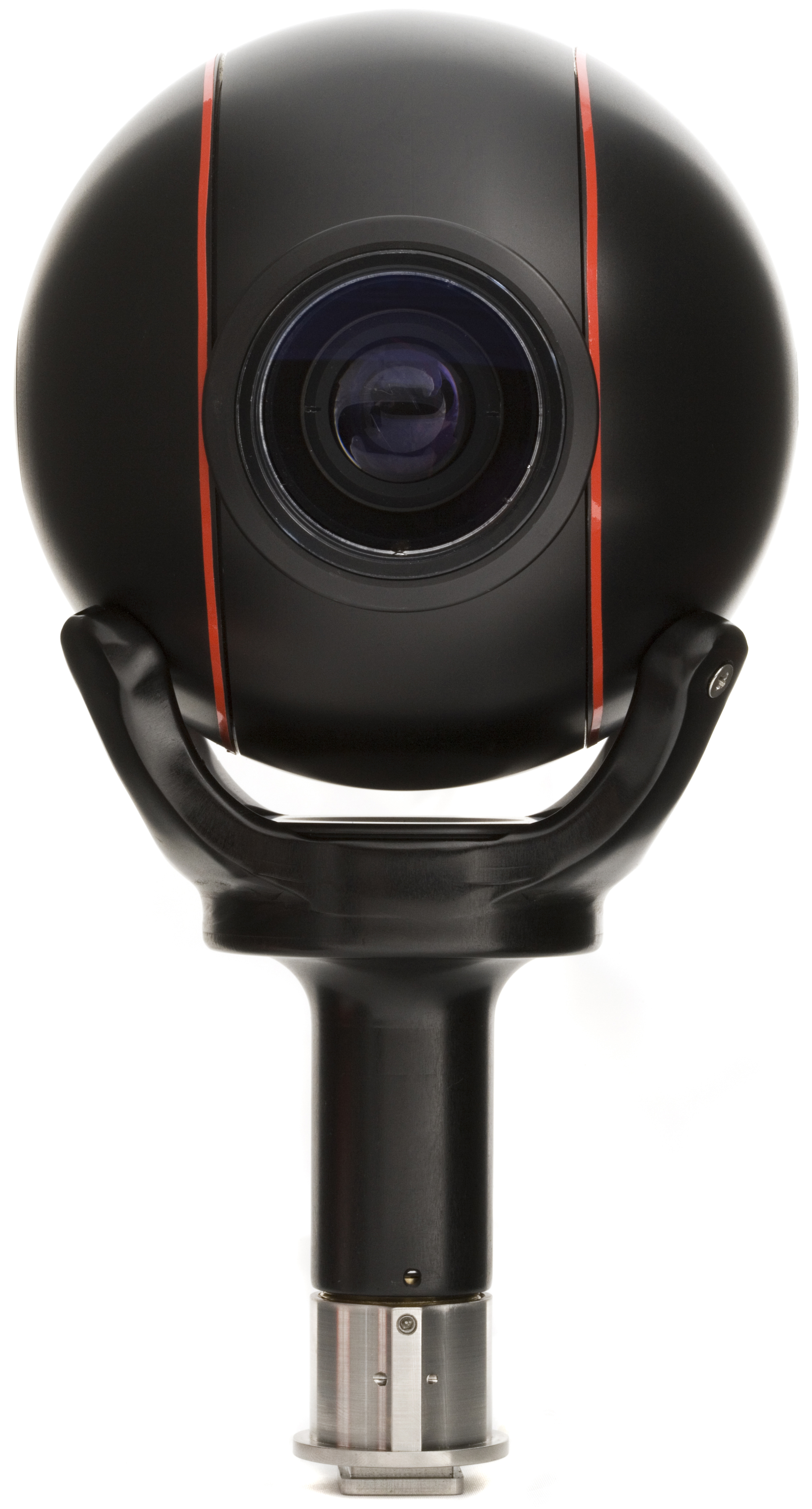 Camera Corps QBall HD/SD QBall, pan and tilt camera system. Black, includes 10 m cable, i/f box and case.
TECHNICAL SPECIFICATION
Pan/tilt range: Continuous 360°
Pan/tilt speed range: 90° per second to 360° in 91 minutes
Diameter: 4.5"/115mm
Height: 8.25"/210mm
Weight: 2.8lbs/1.3kg
Camera: Sony HD camera block HD/SD output:HD 720p/1080i - 50/59.94hz
SD 625/50 525/59.94hz
Zoom: 10x optical zoom lens
Camera sensor:1/3" 2m pixelsCMOS with Infra Red
Q-Ball
The Q-Ball is Camera Corps' latest HD/SD Pan and Tilt camera system combining both modern appearance and high performance in the smallest system currently available.
Based around the well proven Sony HD camera block, Camera Corps have added exclusive additional features to make this system the most comprehensive and flexible HD/SD Minicam system available today.
The Q-Ball incorporates a high quality built in 10x zoom optical lens and smooth accelerating pan/tilt motors in a robust fully weatherproof aluminum sphere with a diameter of 115 mm/4.5in.
The addition of up to four embedded audio channels allows stereo effects mics to be incorporated in to any set-up. Master Black level and Colour Saturation control allows much better colour matching of this popular Sony camera with other HD/SD cameras, important in all situations where camera types are "mixed".
Optional extra features include infra-red capability and a wide angle lens adapter.
Full control of the camera is possible via our RCP Panel, allowing complete control of up to 6 cameras. Where a remote head is also required, the RCP Panel is used in conjunction with the Camera Corps Joystick Control.
Up to 8 remote heads of different types can be operated from one Joystick Control. Camera functions and PTZF data are sent via a standard 3-pin XLR cable.
Up to 96 cameras and remote heads (of various types) can be controlled via one Joystick with the addition of our Multi Camera Control System
Camera Corps QBall HD/SD, pan and tilt camera system