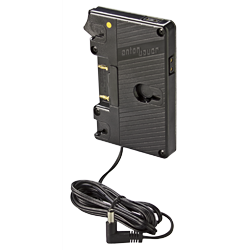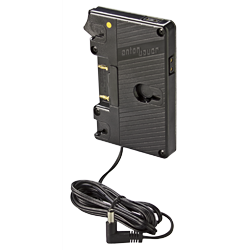 Anton Bauer QRC-HM-J Gold Mount for JVC 600/650
The QRC-HM-J Gold Mount® connects via the DC power input on the JVC GY-HM600/650U. It has two (2) PowerTap® outputs for accessories. The Gold Mount comes with a pouch* for easy carrying or can be mounted to the MATRIX Cheeseplate when using rails.
* Pouch accommodates HyTRON 50, DIONIC 90 and DIONIC HC batteries only.
Anton Bauer QRC-HM-J Gold Mount for JVC 600/650