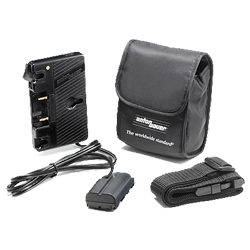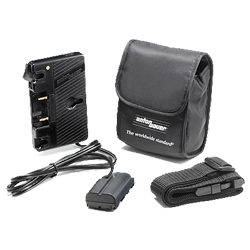 Anton Bauer QR-PD/HDV Pouch style 7/14 adapter for Sony HXR-NX5U, HDR-AX2000, HVR-Z1/Z5/Z7U, HDV-FX1/FX-7, HDR-FX1000, HVR-V1U, NEX FS100
*Pouch accommodates HyTRON 50 and DIONIC 90 only. All other Logic Series Batteries can be used without the pouch. Refer to PRODUCT APPLICATION GUIDE at the back of the catalog for complete list of cameras.
Pouch style* 7/14 adapter for the Sony HXR-NX5U, Z5/Z7U, DSR-PD170/150/100, HDV-FX1, HVR-Z1U, HVR-V1UDCR, VX2000/2100.
Anton Bauer QR-PD/HDV adapter for Sony