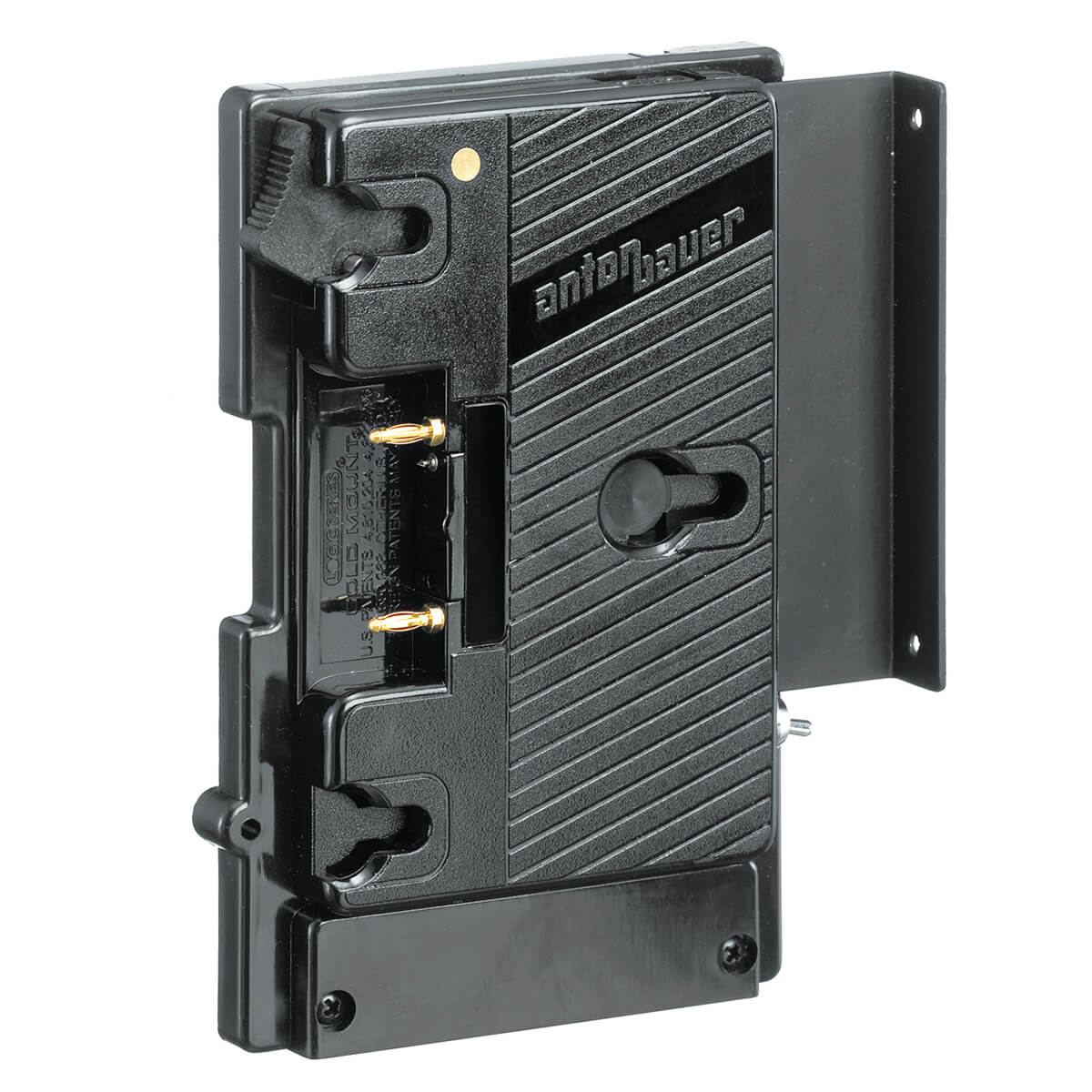 Anton Bauer QR-DSR Mounts instantly to XDCam-SD and HD, DSR Series DVCAM, HVR-S270U and SRW9000 camcorders
Instantly converts the Sony "wedge" or "V mount" connector to a Gold Mount system. The QR DSR allows unrestricted use of on-camera lighting, as well as InterActive viewfinder Fuel Gauge and Automatique features for the Sony camcorders.
QR-DSR mounts instantly to the XDCam-SD and HD (1/2"), DSR series and DVCam, cameras, HVR-S270U and SRW-9000 to adapt Anton/Bauer batteries.
Anton Bauer QR-DSR Mounts instantly to XDCam