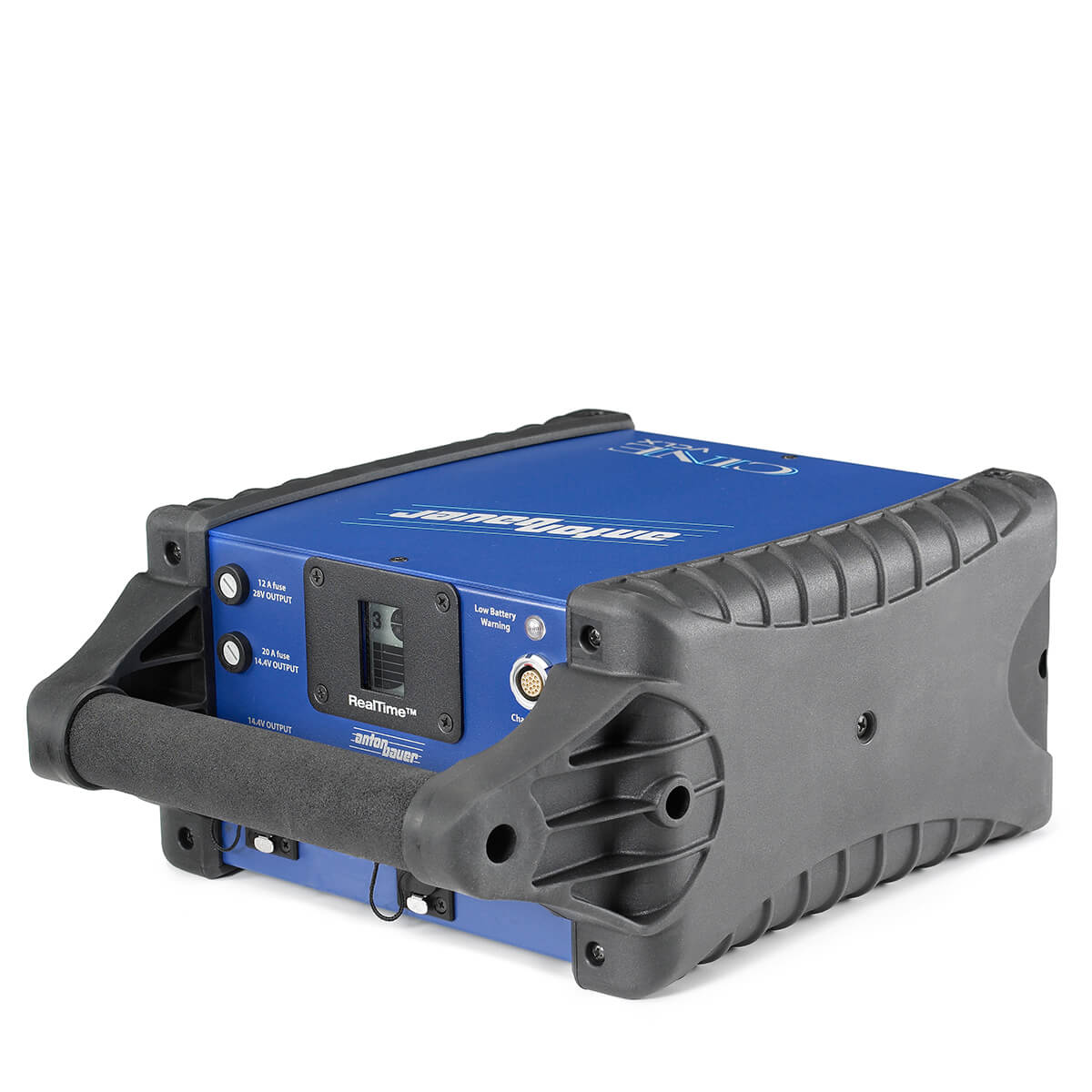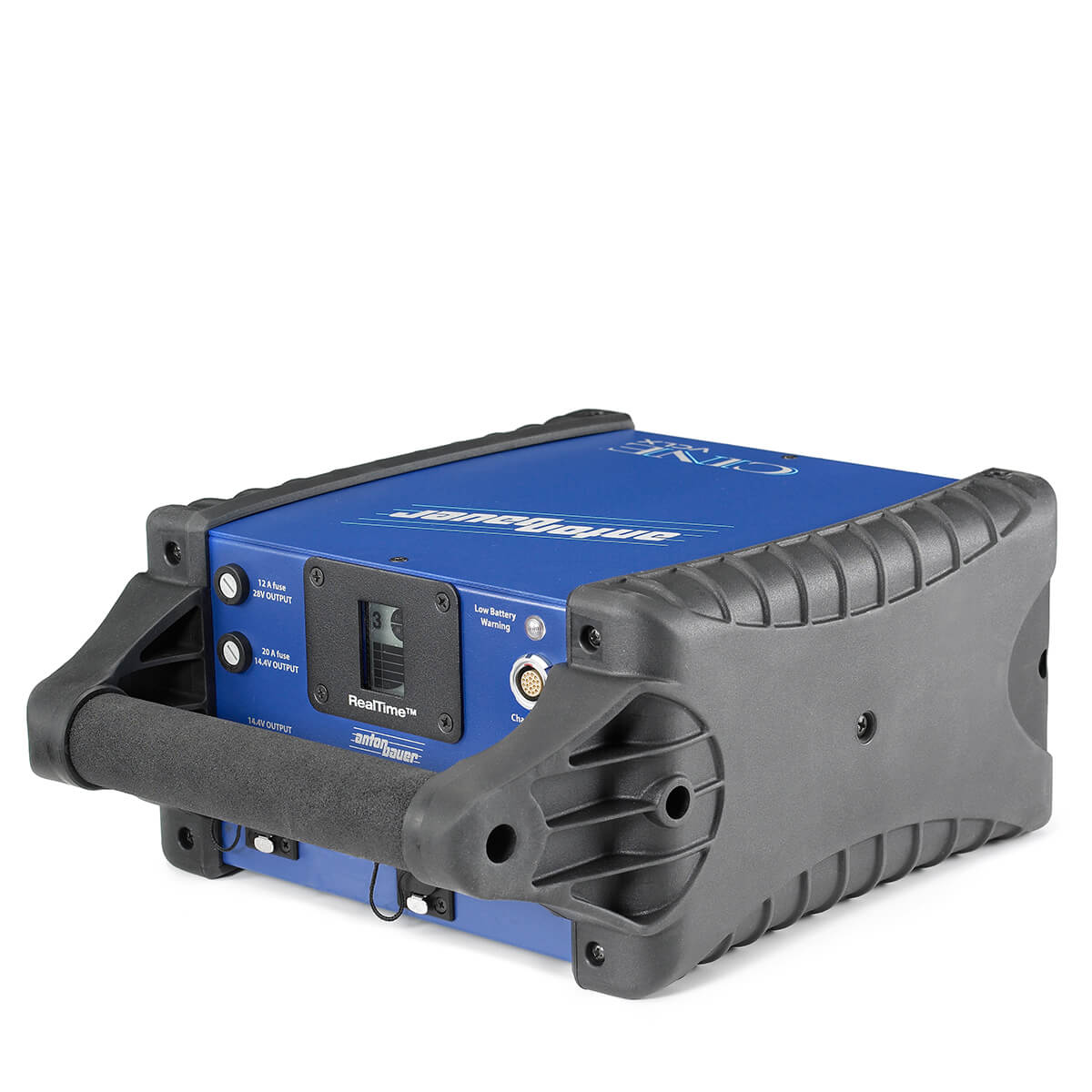 Anton Bauer CINE VCLX-CA Battery XLR connector: 4-pin 14V and 3-pin 28V
All of the safety and high power draw performance of NiMH cell chemistry technology is available in a power package specifically designed for the integration of 24V film and 14V video equipment. Safe to travel without restrictions.
Provides dual simultaneous outputs via 8p LEMO connector (20 amps @14.4v ; 12 amps @28v) for Sony F23/F35 cameras.
Mount: Gold Mount

Voltage: 14.4 volts

Warranty: MAXX I.5 - One and a half year conditional warranty

Watt Hour: 560 WH

XLR connector: 4-pin 14V and 3-pin 28V
Size:25.40 x 32.39 x 13.97 cm

Weight: 11.3 kg

Inputs: (2) 4p XLR for 14.4v and (1) 3p XLR for 28v

LCD display: Yes
Anton Bauer CINE VCLX-CA Battery 14V+28V / 560Wh